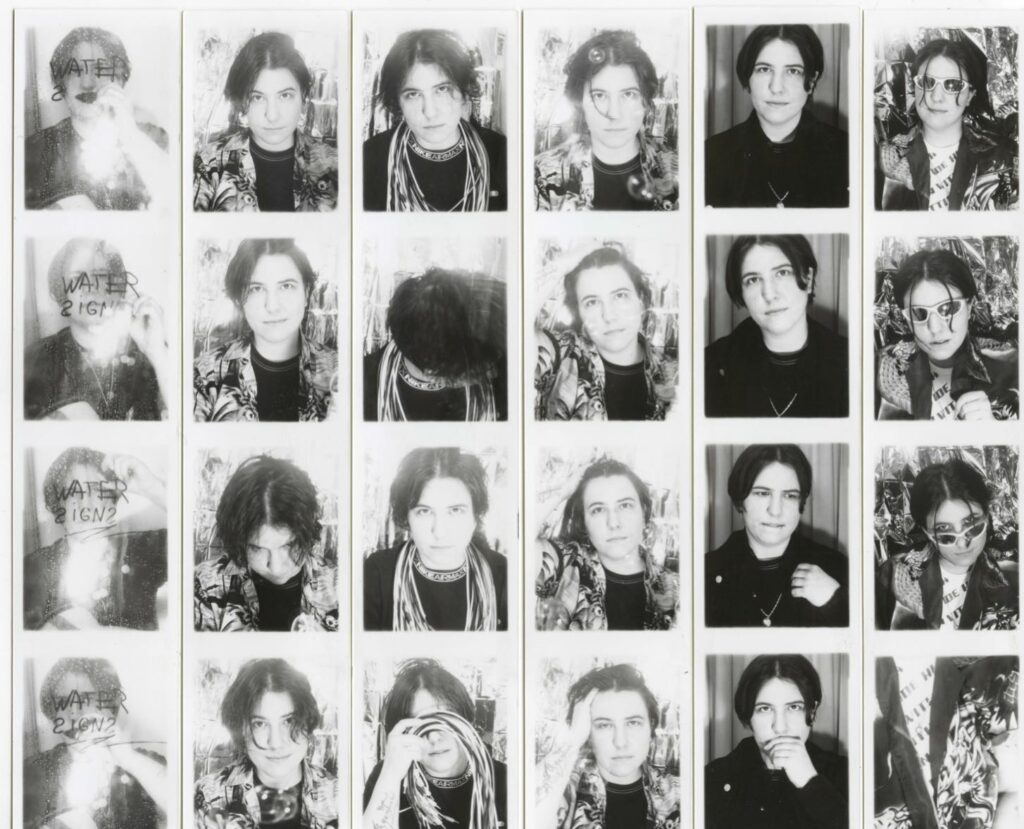 Claude Violante is a French producer, composer and singer of Argentinean origin, born and based in Paris. Her influences range from electronic music to the American R'n'B of the 90s. Synthesizers, sequencers, samplers: machines are at the heart of her creative process. Under the name of Claude Violante, she is celebrated by Billboard, Stereogum, Kombini, Libération, Les Inrocks or Radio Nova at the release of each of her EPs.
Initially attracted to cinema, she graduated from the University of Paris VII in film studies. Images remain a powerful source of inspiration for her and Hermès, Lancaster, Hugo Boss or Arte quickly call upon her for the soundtracking of both mainstream advertisements and demanding independent films. A gifted self-taught artist, Claude Violante is involved in knowledge sharing and open-source teaching. She regularly enriches her work by collaborating with artists from creative fields related to music such as photography, graphic design or literature.

Claude Violante est une productrice, compositrice et chanteuse française d'origine argentine née et basée à Paris. Ses influences s'étendent de la musique électronique au R'n'B américain des années 90. Synthétiseurs, séquenceurs, sampleurs, les machines sont au cœur de son processus créatif. Sous le nom de Claude Violante, elle est célébrée par Billboard, Stereogum, Kombini, Libération, les Inrocks ou Radio Nova à la sortie de
chacun de ses EP. D'abord attirée par le cinéma, elle est diplômée de l'Université de Paris VII en études cinématographiques. Les images restent pour elle une source d'inspiration puissante et Hermès, Lancaster, Hugo Boss ou Arte font rapidement appel à elle pour l'habillage sonore de publicités grand public comme de films indépendants exigeants. Autodidacte surdouée, Claude Violante s'implique dans le partage des connaissances et la pédagogie open-source. Elle enrichit régulièrement son travail de collaborations avec des
artistes issus de champs créatifs connexes à la musique tels que la photographie, le graphisme ou la littérature.